Go with the PRO
For all your standby generator installations, information and repairs, or to arrange a quotation, call and speak with the standby generator experts at GenPro, LLC, today,
Go with the PRO
We service residential customers in Baton Rouge and the surrounding areas within a 100 mile radius including southern Mississippi.
Go with the PRO
GenPro, LLC offers an experienced sales team, turnkey installations, and service after the sale including scheduled maintenance and repairs for all your generator needs.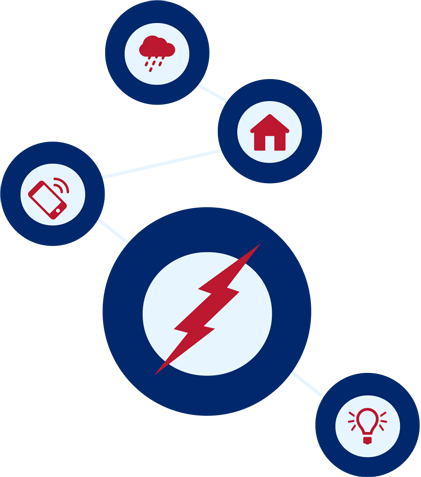 Welcome to GenPro Generators
THE commercial and residential generator specialists.
A FULL SERVICE GENERATOR COMPANY for residential and commercial generator projects. We offer an experienced SALES TEAM, TURNKEY INSTALLATION and SERVICE AFTER THE SALE including scheduled maintenance programs and repair.
"Just wanted to send a quick thank you for the two service calls you've recently made. I felt badly even asking someone to come out so late on Saturday when we called after 8 p.m. but it was a good thing I did. The power was off until almost midnight on one of the hottest days of the year but your technician was able to get the unit to function by taking it off of "automatic." That got us through the night and he promised that someone would take care of things before we left for a family reunion this week. True to the promptness we've always experienced with GenPro, another technician showed up Monday afternoon, found the problem in the electrical box, replaced the panel and then stayed to make sure the unit would come on with the new test time he set up. Finding out that our warranty had expired a few weeks earlier first made me sigh with a "Wouldn't you know it?" followed by relief at the news that you would still honor it, charging us only for the labor. Surely, you know how unique that kind of courtesy and service is in the world of warranties and work. I am beyond appreciative and will mention the wonderful service we've always received on the our neighborhood online recommendation list where I've already recommended GenPro to each resident seeking information on generator installation. Thank you for keeping us cool on Saturday night, for allowing us to leave without worrying about what could happen to dogs and refrigerated food while we're gone, and thank you most of all for valuing your customers. There are some real horror stories on our neighborhood list of companies that do not operate with that kind of attitude."
– Judy Caprio
"I am very pleased with my service with GenPro. Jake is very thorough and professional."
"Thanks, all your guys were super nice."
– Edith Betz
"Thank you for your good service. I enjoyed meeting Kenny—very nice and knowledgable."
– Lisa Musgrove
"Thanks for a bunch of great fellows that installed the generator. I'll gladly recommend GenPro anytime. Great service."
– John Hernandez
"Thanks for your usual good service."
– Lisa Musgrove
[powr-contact-form id=genpro-contact]